CALIFORNIA'S PREMIER REDWOOD PARKS
This four-part series on the California Redwood features the top five old-growth redwood parks in full living color, and a less familiar second-growth redwood park called Navarro.
1. Humboldt Redwoods   2. Prairie Creek Redwood 3. Del Norte Redwoods   4. Jedediah Smith Redwoods   5. Redwood National Park   6. Navarro Redwoods
Buy the four book set for
$80
Or buy individually for $20 each plus shipping
Order below and on book pages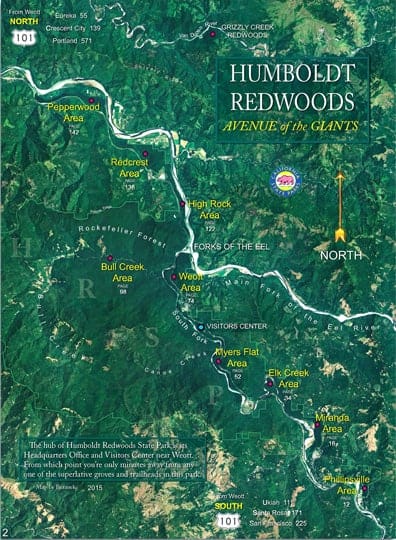 As demographics go I created a series of high resolution aerial-view maps detailing the roads, groves, trails, access points and local accommodations around each park, and here again no two are alike. Humboldt Redwoods has 11 maps, and you won't find better detailed maps of each park anywhere else but in these books.
I've lived in the redwood region for 73 years and started hiking the trails in these parks in the latter 1950s. In the interim I have witnessed many change's throughout the redwood region. But despite time and change these old-growth redwood parks remain staunchly the same. They are eternal.
I declare, the Founders of Save the Redwoods were looking far ahead of their time.
If you're planing a visit to see the California redwoods then come prepared by knowing where the finest groves are, the roads, the trails and access points. I guarantee these essays will be your best guide to planing your visit, and make it more enjoyable and memorable.
If perhaps you cannot make it to see these parks then all the reason more to buy these books about them, as everything I show and tell has been thoroughly researched in unprecedented scope and detail. I give it to you straight!
This series is a trove of local and regional redwood history.
Navarro Redwoods
Navarro Redwoods Map Main Fork Groves