Beranek Publications Presents
Unique and informative books & videos all about trees!
Working Climber Video Series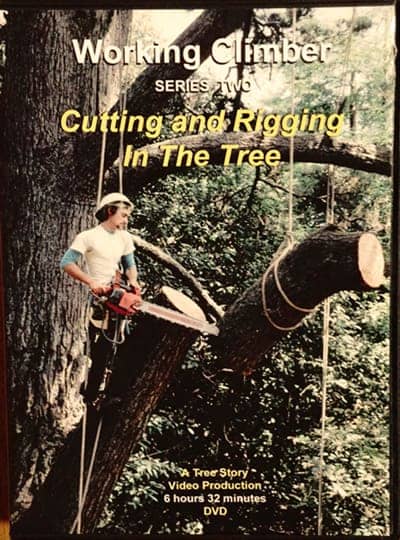 Working Climber Series 2
Cutting and Rigging In the Tree

Working Climber Series 3 Prt 1
Working Climber Series 3 Prt 2
Limbing and Bucking the Tree

The Working Climber Video Series aims to teach safety and proficiency in the procedures of climbing and working in trees. Understand every aspect of practical tree work has a long list of risks and hazards associated with it, and through this video series I point out literally thousands of things one needs to know to minimize the risks and liability and maximize on proficiency and production. Mistakes are costly and unforgiving in tree work. So when it comes to safety, listen up! Leave nothing to chance!
$180.00 Complete Collection
That's a 25% savings on the whole set with free US Domestic shipping
$60.00 per Series

with free US domestic shipping
Sample videos from Series 1 Access Movement Through the Tree
Sample videos from Series 2 Cutting and Rigging in the Tree
Fundamentals of General Tree Work
As a working foreman on a line clearance crew in the mid 1970s a big part of my job was teaching young men how to climb and work in trees safely — in the vicinity of crackling high-voltage power-lines. It was dangerous work. Employee turnover was high, unfortunately, and it wasn't seeming I spent so much time training young men the same things over and over. I was a teacher. Training became repetitive and eventually structured, and in the summer of 1978 I figured I might as well write a book about tree work. And sure enough 18 years later in the fall of 1996 the Fundamentals of General Tree Work debuted at the Tree Care Industry Trade Show in Charlotte, North Carolina.
Read more…
USA DOMESTIC SHIPPING ONLY